Paper.io New Tab for Google Chrome
In a circular scene, your main mission in the game is to expand your territory by exterminating your rivals and drawing a new region with your cube. Paper.io 2, played by touching and dragging your device's screen to control the moving direction of your player, gave up on simple scroll controls in exchange for a new joystick style control system that gives you more control and freedom over the movement direction of your character in the game arena.
It is very important that you can use your tactical intelligence in this application that does not require a very high performance kit in terms of graphics and does not have very high graphic features. Although it was almost impossible to capture the entire map, some game lovers managed to do so. The reason that it's hard to get the whole map is because you're dying when you touch the edge of the field.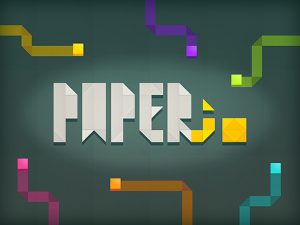 We don't have to take over the entire map. But in order to be successful in the game we need to cover more space than our competitors. In doing so, we can move in 4 main directions or just go back to where we were before. This restricts our ability to move. Of course the game is not that simple. It contains more than one rule and condition to cause your death. To give a few examples; you are dying if another player crosses your path around the area you are trying to cover. Another reason is that if you use a path you have passed before, you will die again. If you hit a wall, you die. And this list continues to grow. If I give you an advice, stay away from the walls and the roads that have remained in the past.
Although it has similar lines and control methods to the retro games produced in the past, Paper.io brings a breath of fresh air to the air with its eye-catching coloring. In addition, the map and path color variations are offered to us by the game in different options. Unicorn, Christmas, reindeer under the names of multiple color packages and makes the game more colorful.
There are 2 different types of tasks to win the game. In the first type of task, our goal is to capture the region and collect the gold as much as we can on the map. The second task is to destroy our opponents or to win the game with the percentage of the area we occupy. The gold we collect in the game gives us the opportunity to buy new avatars, in addition to giving us the game.
The biggest problem found by the players to be annoying is the large number of ads. At the end of almost every game and every death scene you have to watch one long or short ad. In addition, many players said that these ads affected the gaming performance and the game was running slower due to ads. As a result, it can be said that Paper.io is another application made by Voodoo Games, which confines people to computers or phones. Simple but requires intelligence and tactics and does not need much storage space, this game is a world of colorful paper you can have a great time.